America Unfiltered is a Faultline exclusive report that reflects views from random Americans interviewed during a weeklong road trip across the United States from June 11 to June 17.
During this time, Faultline editor and reporter, Stevan Allen, interviewed more than a dozen Americans in eight states and the District of Columbia.
The goal was simple: take the temperature of randomly selected Americans by presenting one simple question: "What do you think about what is going on in the country right now?" The approach was unscientific. People interviewed tended to be at gas stations, stores, hotels. Questions were intentionally general so as to not bias answers and allow people to interpret the question as they wanted. But quite understandably the two issues everyone raised were the Covid-19 Pandemic and race relations / criminal justice reform.
The value of this project is twofold. First, Californians too often believe the rest of the nation thinks (or should think) like we do in the Golden State. Second, we receive our national news through the prism, perspective and bias of the media. America Unfiltered is precisely that – comments from ordinary Americans throughout the country in their own words.
NEVADA
"Never seen anything like it. Very trippy what's going on . We got it pretty good here. Only three cases (of COVID-19) and no protests . . . Yet."

Lovelock, Nevada / Frank, 60, janitor mopping up the men's restroom at Truck Stop & Casino.
UTAH
"I don't fear for the future. Millennials aren't afraid to have their voices heard and to change things."

Lakepoint, Utah / Emily, 27, clerk at Top Stop gas station
'It doesn't look like things are going to get better any time soon. A lot of people are out of work . . . But the market keeps going up. Go figure."

Salt Lake City, Utah / Zisa, front desk clerk at hotel
WYOMING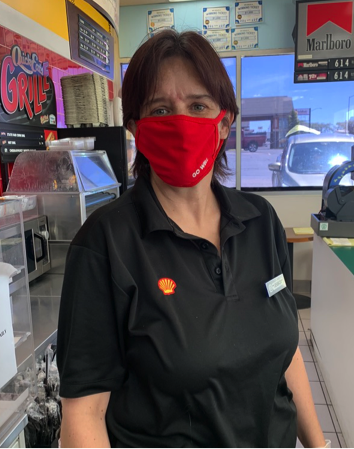 "It's pretty darn scary everywhere. I just want to hide in my house. Between the Corona virus and the protests, I don't know what's worse."

Evanston, Wyoming / Jessica, clerk at Shell Station
COLORADO
"As far as criminal justice reform and racism: "I'm glad white people are starting to truly be part of the conversation. It's about time (these issues get taken seriously) . . . Covid? Who knows. We just need to be real careful."

Fort Collins, Colorado / Susan, United Way employee
NEBRASKA
"There's a lot of changes going on. A lot of people are trying to change things. Things aren't going to be the same and that makes me sad. I'm real conservative. I don't think one place should (dictate) to every area. I don't think it is right for Omaha to tell us how it's going to be. And the same for Washington, DC,"
Fox News plays on a large flat screen with clips of the Seattle protests in the autonomous zone. The hotel's business is down 40%,
"But we're holding our own. The changes I'm worried about are police issues. People don't seem to realize we need them. I'm very concerned about all the talk to defund the police. But that's just my meager opinion."

North Platte / Nebraska, female hotel worker – no name given
"I have never seen anything like this."

Lincoln, Nebraska / Northern Railway worker – no name given
"I don't know what to think. I just want to go to work then home. I'm worried about the future for my kids. It's scary. All you can do is try to teach them the best you can and hope they turn out."

Lincoln, Nebraska / Cheri, minimart store clerk
IOWA
"I'm hopeful but not too optimistic. A lot is going to have to change. And we've seen this all before. So you can never be too sure about anything,"
Asked about being the victim of racism in her community, she said:
"It hasn't been an issue for me."

Davenport, Iowa / filling up car – No name given
ILLINOIS
"It's bad. But I just trust in God and not worry about things too much. I don't think things are going to get better. People need to repent and start following God. This pandemic was prophesized. Things aren't going to change unless people change . . . Unless they repent."

Champaign, Illinois / Joanna, 70
"I don't really follow politics but things are real bad. I was driving down the interstate last night and our car got hit with a bullet."

Champaign, Illinois / Charlene, 20s, Starbucks worker
"I follow what's going on. I mean, they looted the Sprint store over there next to Starbucks. But I'm more concerned with where I'm going to sleep at night. Who knows where things are going. It's like that band (10 Years After) and that song . . . 'I'd love to change the world . . . but I don't know what to do."

Southern Illinois / Jerry, 68, homeless
OHIO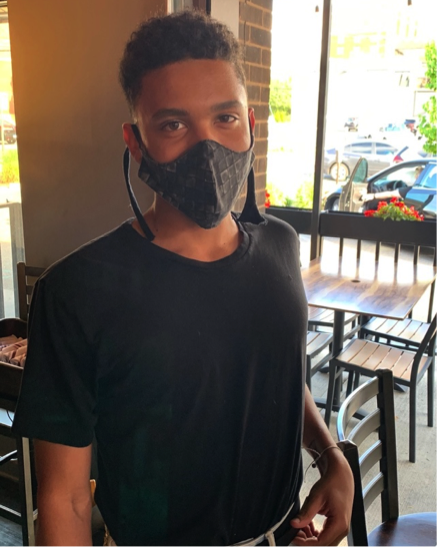 The pandemic has changed everything. Nothing will ever be the same. As far as the protests go, I'm all for them. But not the looting. I protested for eight days straight over George Floyd's death. I am hopeful that things will change for the better.

Columbus, Ohio / Nate, 18, restaurant host
DISTRICT OF COLUMBIA
"Most of my customers are white. They could hire big companies with white owners. But they want to support me and my business.

"All this talk about defunding police is crazy. The officer who murdered George Floyd was wrong and what he did was criminal. But let's see what happens in this country when the police go on strike for a day, a week or a month. You'll see Democrats walking all of this back really fast.

"COVID and all the chaos are just ways for the liberals to at-tack Trump and to influence the election. But we're smarter than that. Trump is the only person who can bring back our economy. He has the support of the silent majority, including blacks.

"Blacks are waking up. We're seeing what is really going on. There is a movement among us to reelect him. I think he will win 25% of the black vote. God forbid if he loses."

Washington, DC / Fluerie, Naturalized citizen from Cameroon, business owner
This article was written by Faultline editor, Stevan Allen